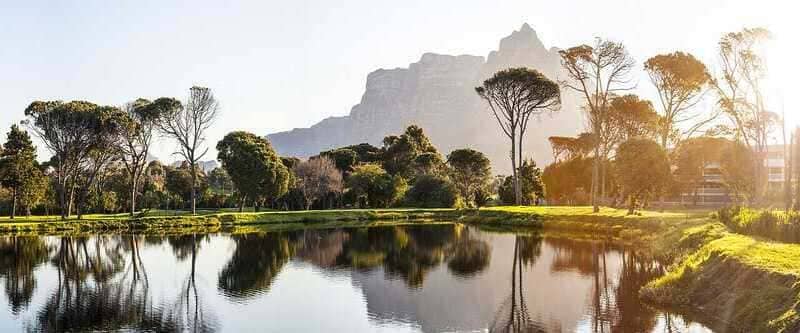 Why Play Golf
A sport for high society, to which only the elite have access and play, boring and "sport" in quotes. There are many cliches and cliches that exist about playing golf but, as with all generalizations, they are often far from reality. Like practicing any other sport, golf also has its benefits, both for the body and for the mind. In addition, one of its main advantages is that it has no physical limitations, whatever your age and whatever your physical form you can play and, most importantly, have fun playing golf.
One of Golf main advantages is its low physical demand, where beyond concentration and aim, only the will to walk and socialize is necessary. It has a very low rate of injuries, which is due to sudden movements or lack of heating if they occur. Therefore, say the professionals consulted, it is recommended for all ages, especially those over 65 or patients who need recovery from neurodegenerative diseases.
1.Benefits of learning to play golf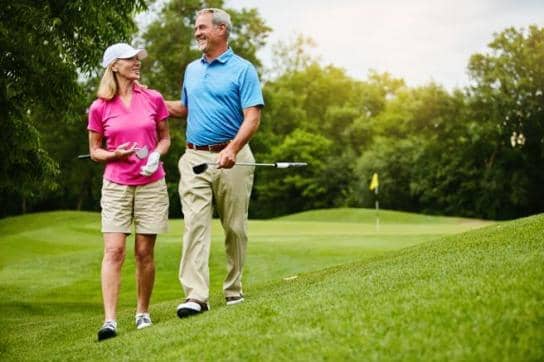 We know that if you are already a lover of this sport, you don't need any more reasons to practice it. Now, if you are hesitating between learning to play golf or not, we have rounded up the 4 key benefits that will tip the balance in favor of the sport. Ready to put a hole in one? We started!
2.Walking and helping the body
Being a sport "of low intensity, dynamic and at the same time static, and which is also practiced outdoors, it is usually ideal for patients with cardiovascular, metabolic, neurological and musculoskeletal system diseases As specified, each day in which this sport has practiced a distance of seven to ten kilometer's is travelled. With proper cardiovascular training, "you can walk the long course of the field and stay in optimal physical condition for four to five-hour days, without losing the level of coordination necessary to play a good game.
3.Risk reduction
Dr. Andrew Murray, from the University of Edinburgh, published several studies in which he emphasizes that playing Golf can extend life by five years, and explains that the risks of fractures are reduced by 68%, of diabetes by up to 40 % of cardiovascular diseases 35% and suffering from depression or senile dementia 30%.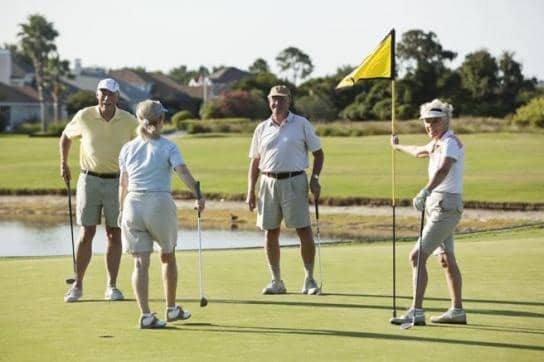 This Golf and health expert calculated that playing an 18-hole course and walking 11,000 to 17,000 steps involves an energy expenditure of 1,200 calories. Those just looking to hit the ball and choose to switch greens using an electric car will also burn 600 calories.
4.There is no limitation, neither physical nor age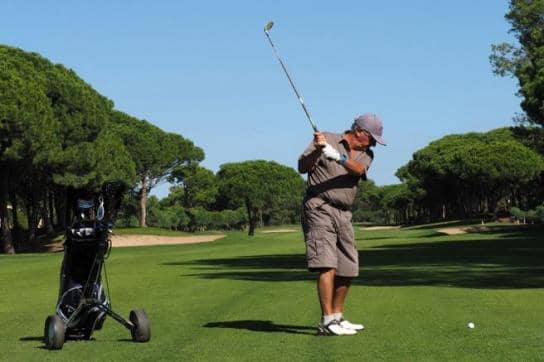 Golf is a very long-lived sport, it can be practiced from 4 years old to 90 or more, depending on your state. Proof of them is that in the professional world there are players in their 60s who are still at a very highly competitive level, as is the case with Bernhard Langer. In addition, you can learn to play golf even if you have a disability, since there are adapted competitions in which people with mental disabilities, limb amputations or even blind people participate.
»We recommend that you also read: Golf Rules: Basic golf rules for the beginner
5.Physical and mental benefits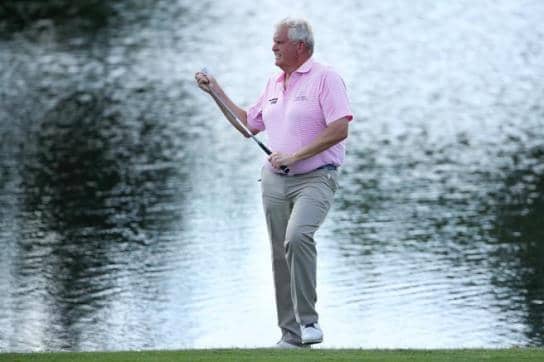 Being an aerobic sport of moderate intensity, playing golf covers between 8 and 10 kilometers per lap, which is why it has great health benefits. Playing golf supports the cardiovascular system (it is a sport highly recommended by cardiologists) and is an excellent activity to burn fat (it is estimated that in an 18-hole round, up to 1,400 kilocalories are burned). In the mental area, it eliminates stress, increases the level of concentration and helps decision-making, since when playing golf, challenges that the course imposes are constantly solved.
6.Teaches ethical values
Playing golf means being patient and learning to be humble, since everything that happens in a game depends on you and only on you. In addition, it encourages camaraderie because, being a sport that requires a lot of technique, everyone who practices it knows the difficulty of hitting a good shot and when a partner succeeds, it is celebrated as their own.
On the other hand, both for children and young people it is highly recommended to learn to play golf since it is a very inclusive sport, in which everyone has a place. The strongest, nor the highest, nor the fastest always win and it is not a sport in which you compete against others, if not against yourself and against the field. In this sense, the cordial relationship between colleagues is favored and the importance of discipline and the culture of effort is learned, with which, sooner or later, the fruits of work well done and consistent are gathered.
7. Family and outdoor fun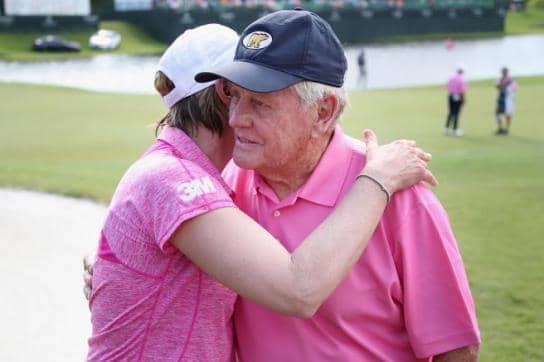 Another advantage of golf is that it is a very fun sport, in which, thanks to the handicap system, you can compete against anyone. And, therefore, you can play it as a family, as a couple and even with the little ones in the house (the family that plays together, stays together!). All this while enjoying nature and an outdoor environment, perfect for breathing tranquility and fresh air.
In short, the only limitation that exists to play golf is what you put on yourself. So break with prejudices and dare to enjoy a very fun sport, which is shared with friends and family (it can be practiced at all ages), which brings health and in which you are in permanent contact with nature. In addition, learning to play golf can also be the perfect excuse to travel around the world and see golf courses and incredible places.
If you liked our Why Play Golf: Why you should play golf article, don't forget to leave a comment and share it together with your friends.